Raceway tunnel from stable to the box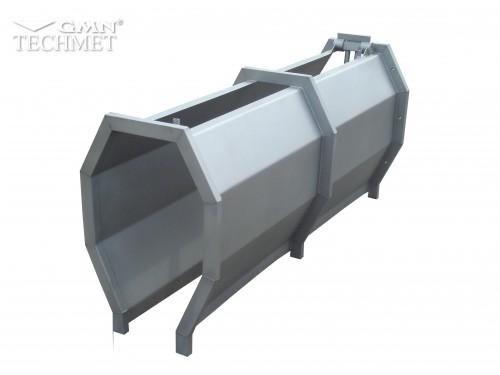 It leads the animals from stables to the stunning box. The driveway is composed of single modules, 1,8 m every each.
It is equipped with spraying nozzles and animal withdrawal protection.
We offer two versions of driveways:
Fixed - for pigs
Adjustable - besides of pigs it enables pass through of saws.
The both versions are made of stainless steel.