Movable platforms for tooling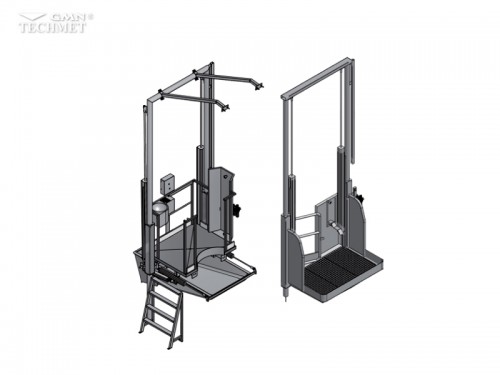 Made of stainless steel. Pneumatic supply. Equipped with different auxiliary units, according to the platform appropriation:
Evisceration platform with a bowl equipped with washbasin, sterilizer, apron rinsing unit, washing and the bowl sterilization,
Saw operator platform,
Veterinary inspector platform.
We are able to make a platform of any kind according to your needs.